Upcoming webinar: Critical Data for BootStack Workloads
Share or save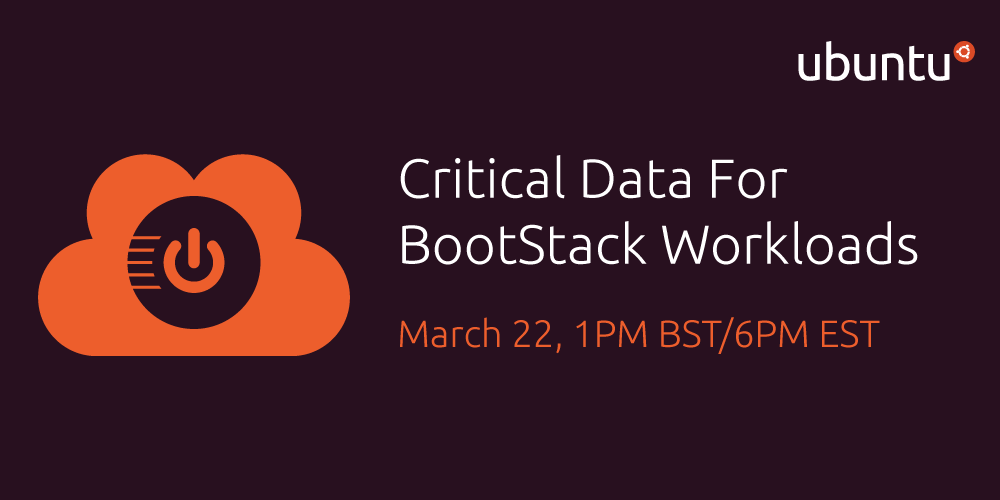 When: 22nd March 2016 at 5pm GMT/ 1pm EST
Presented by: John Meadows, VP of Business Development for Talligent and Arturo Suarez, Product Strategy for Canonical
Questions we ask: 
Do you have or want to have a modern, agile, perhaps self-service, cloud infrastructure? Are you struggling with or considering how many disparate workloads are deployed? How will you gain useful insight into who's using which resources, and how do you appropriately charge users, departments, the customers of IT, for the resources they consume?
Some Key takeaways:
The business, monetary, and planning importance of analytical cloud measurement
The importance of hybrid infrastructure, with visibility into your systems and managed systems
An understanding of how business intersects IT
A consultative approach to your own IT infrastructure planning and resource requests
Great opportunity to join this discussion and ask questions live!
About the author
Petra works at Sales and Marketing operations. She is solution orientated, with a get-things-done attitude and a proven track record at executing plans and delivering on time. She thrives working around innovation and technology. Team player that actively encourage collaboration and free flowing of ideas.
Posted in: