Introduction To Juju: Automating Cloud Operations
Share or save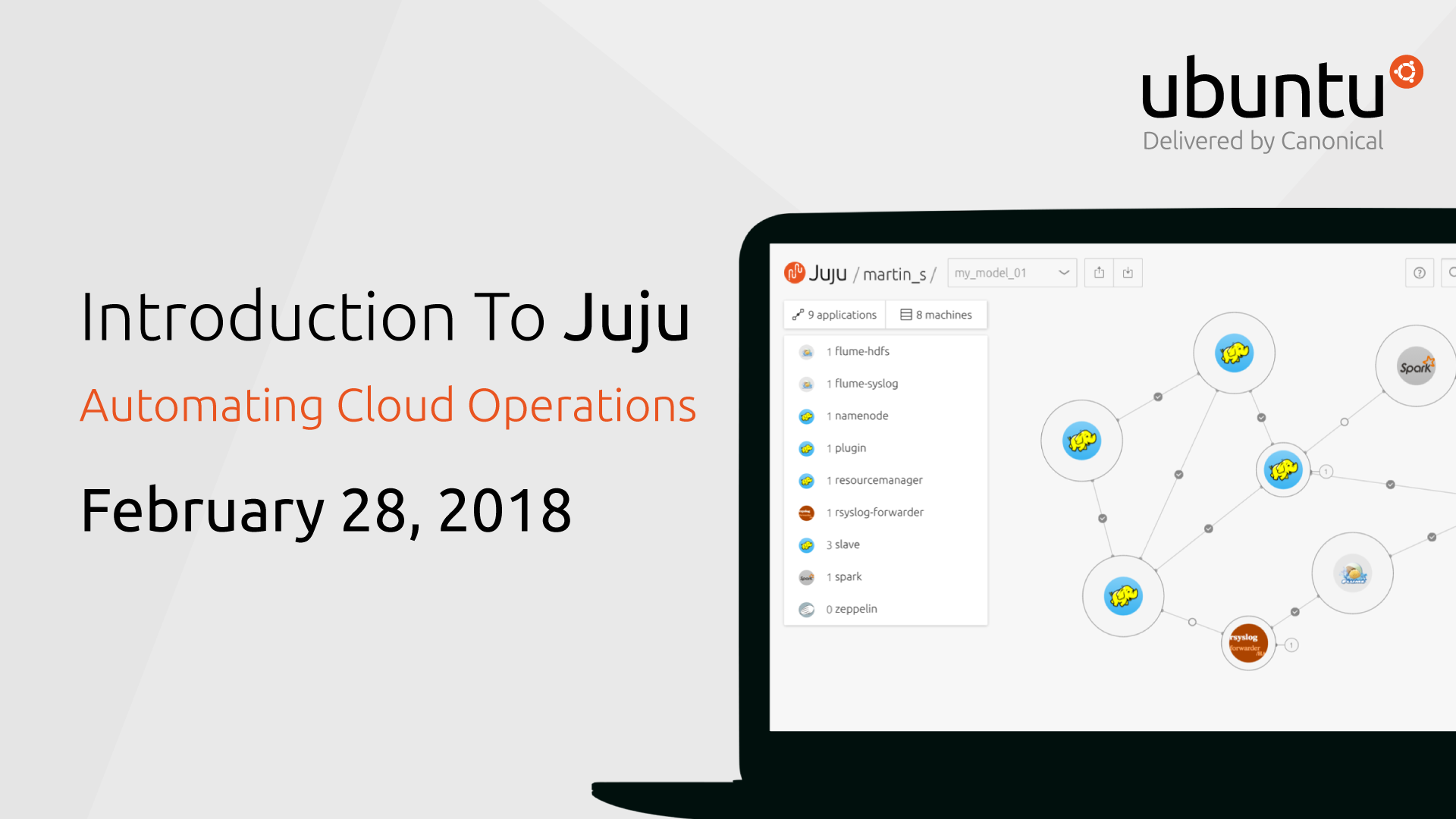 Speaker: Tim Penhey
Date/Time: February 28, 2018 at 12PM EST / 5PM GMT
Modern software is getting complicated, and we're simply not able to hire or train people fast enough to operate it due to the complexity of micro-services running across many machines. Juju from Canonical allows you to deploy open source operations code and model-driven operations at any scale on any cloud. Join the Juju team to find out:
The basics of Juju from Charms to Bundles
How to easily deploy solutions and scale up from one simple dashboard
How Juju can be used for deep learning, container orchestration, real-time big data, or stream processing
How you can use Juju to simplify your operations!