Webinar: Introduction to Ubuntu Core
Share or save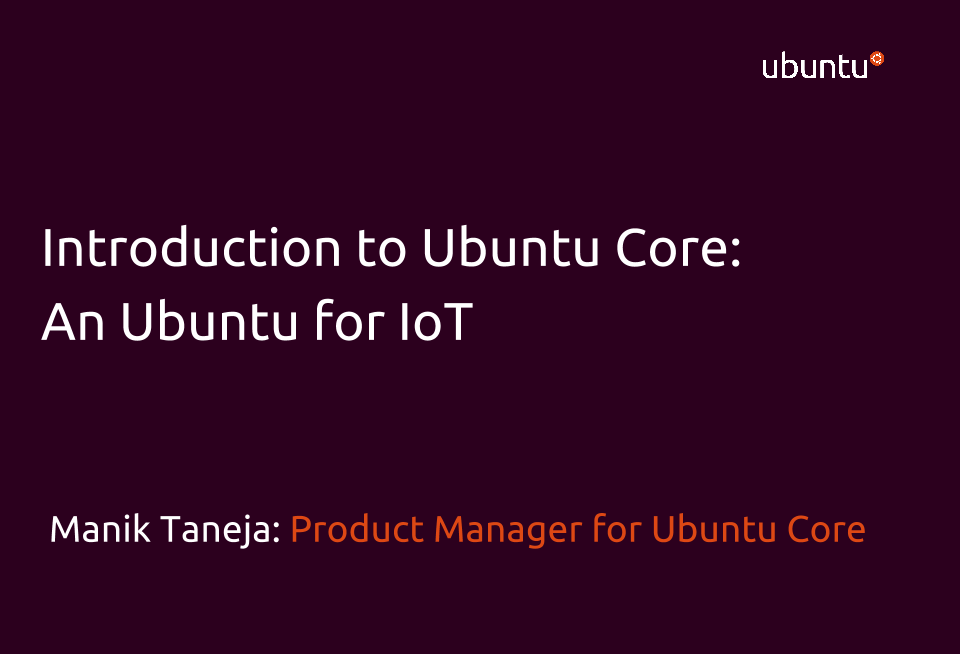 In this webinar, the speaker will go through an explanation of the architecture, new features and use cases behind Ubuntu Core 16.
What you will learn:
Lessons learned by Ubuntu in IoT and the need for a new approach to security and software management
Choosing the right Operating System for your IoT devices, hardware choices and long-term maintainability
How Ubuntu Core is being used by various partners to build solutions across home gateways, industrial, building automation and digital signage
Manik Taneja is a Product Manager in the product strategy team at Canonical. He leads the strategic direction, product road map, and life cycle of Ubuntu Core. He has 9+ years of experience with Cloud and Data Center Infrastructure and leads the work in the embedded/IoT space within Canonical.
About the author
Amrisha is a Marketing and Social Media Manager at Canonical. She has experience in the technology and creative sectors across media having worked for brands that include P&G, Red Bull and Ubuntu within India, Latin America and the UK @thisisamrisha
Posted in: